Yoga in a Mountain Setting.
Lisa Brown of Ritual Wellness and Yoga offers Yoga Classes at Silver Star Mountain. During the Winter and Summer seasons, Lisa offers weekly Yoga classes for guests, residents and staff to enjoy. She is also available for private at home classes.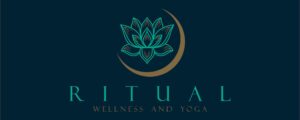 About Ritual Wellness and Yoga
Lisa Brown is a local yoga instructor, nutritional coach, mom of 2, and health and fitness enthusiast. The study of wellness has brought balance and purpose to her life and truly ignites a light within which is why she created Ritual Wellness and Yoga.
Certified as a nutritional coach for over 10 years, she loves to share her knowledge for how proper nutrition and how choosing high vibrancy foods can guide the way for a feel good life full of energy and abundance. She works with clients to guide and educate them to incorporating the foods and positive habits that can work with their lifestyles. Find out more.
Sara Hiebert. Yoga, Meditation, Mindfulness.
Sara offers online yoga for you, wherever you are in the world. Sara can also offer corporate packages and destination retreats. Whether the client is an office full of professionals seeking stress management tools, a classroom where the students and teachers are looking for ways to manage their own mental health needs, or a group of friends looking to try yoga for the first time, Sara will create the right program. Find out more.